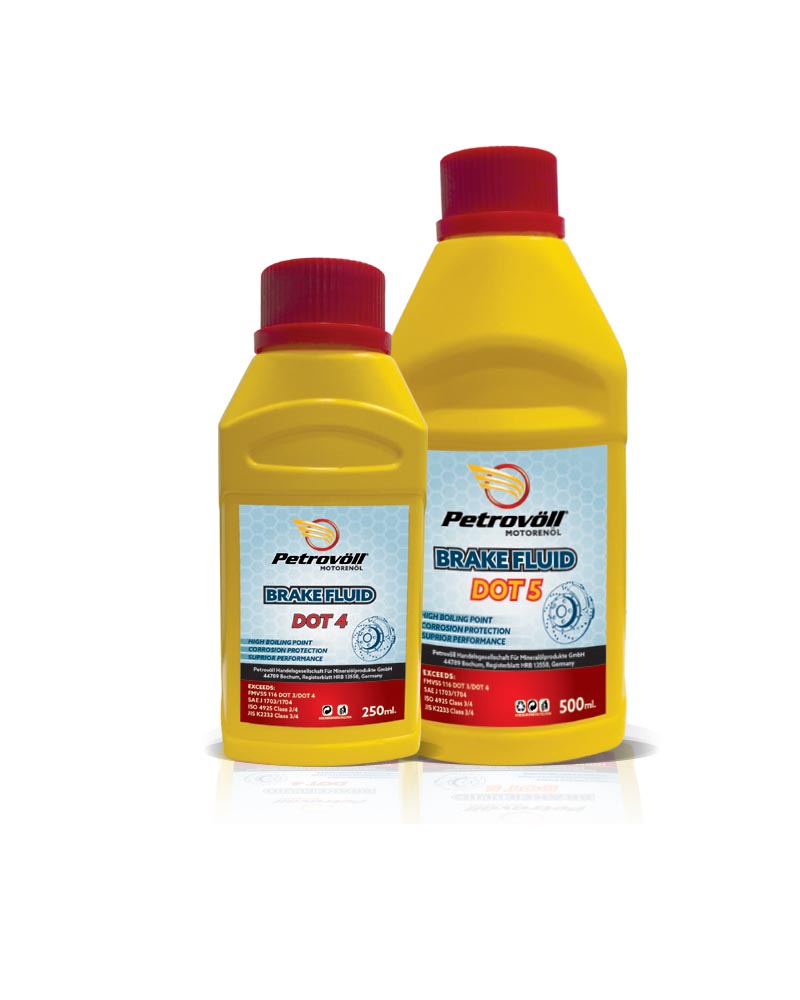 BRAKE FLUID
Petrovöll DOT 5.1 is a fully synthetic, low viscosity brake fluid with improved dry and wet boiling behaviour based on glycols with oxidation and corrosion inhibitors. It may be used in hydraulic brake and clutch systems in accordance with the manufacturer's specifications. It provides superior protection of brake and clutch hydraulics against deposits and corrosion.
PERFORMANCE LEVEL
Meets and exceeds the requirements for:
FMVSS 116 - DOT 5.1, SAE J 1703/1704, ISO 4925 Class 3/4/5.1, JIS K2233 Class 3/4/5
Packs: 1L, 4L, 5L, 20L and 208L Drum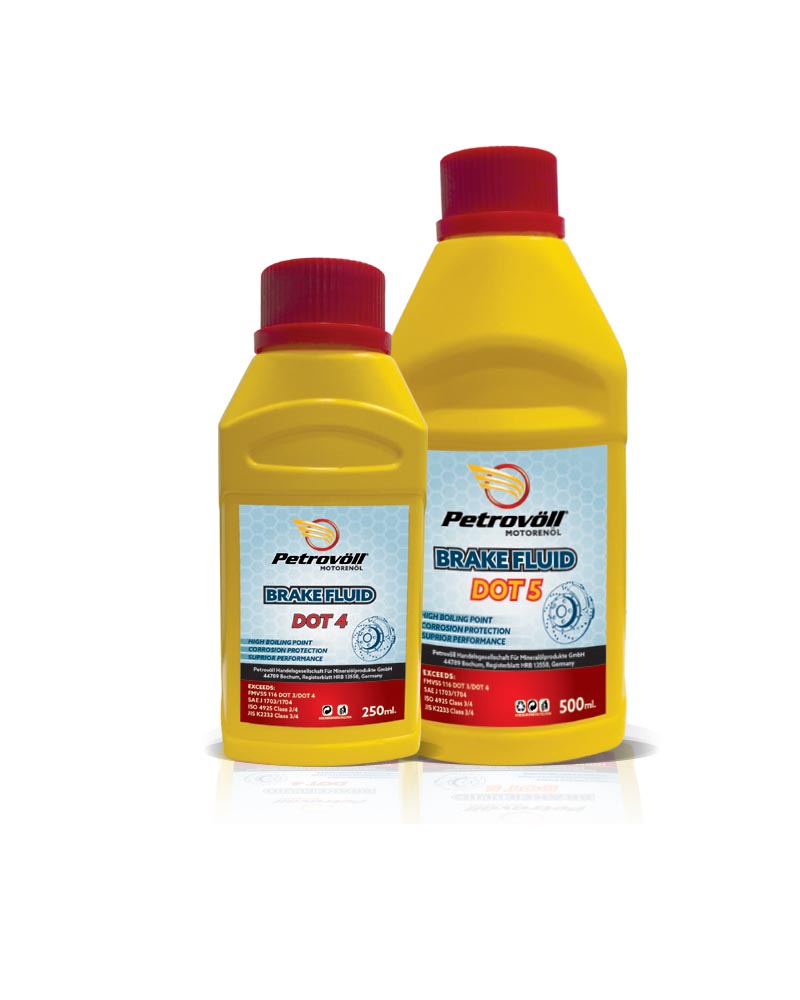 BRAKE FLUID
Petrovöll BRAKE FLUID is a high quality brake fluid blended from PAG ethers and polyglycols. It is formulated to contain high quality oxidation and corrosion inhibitors to enhance its chemical stability.
PERFORMANCE LEVEL
Meets and exceeds the requirements for:
SAE J 1704/1703, ISO 4925, NFRI2-640, FM VSS DOT 4*
BENEFITS AND ADVANTAGES
High boiling point to prevent vapor forming in brake systems
Firm braking pressure in all operating conditions
Excellent chemical stability
Protects metals and rubbers used in brake and hydraulic systems
Packs: 1L, 4L, 5L, 20L and 208L Drum