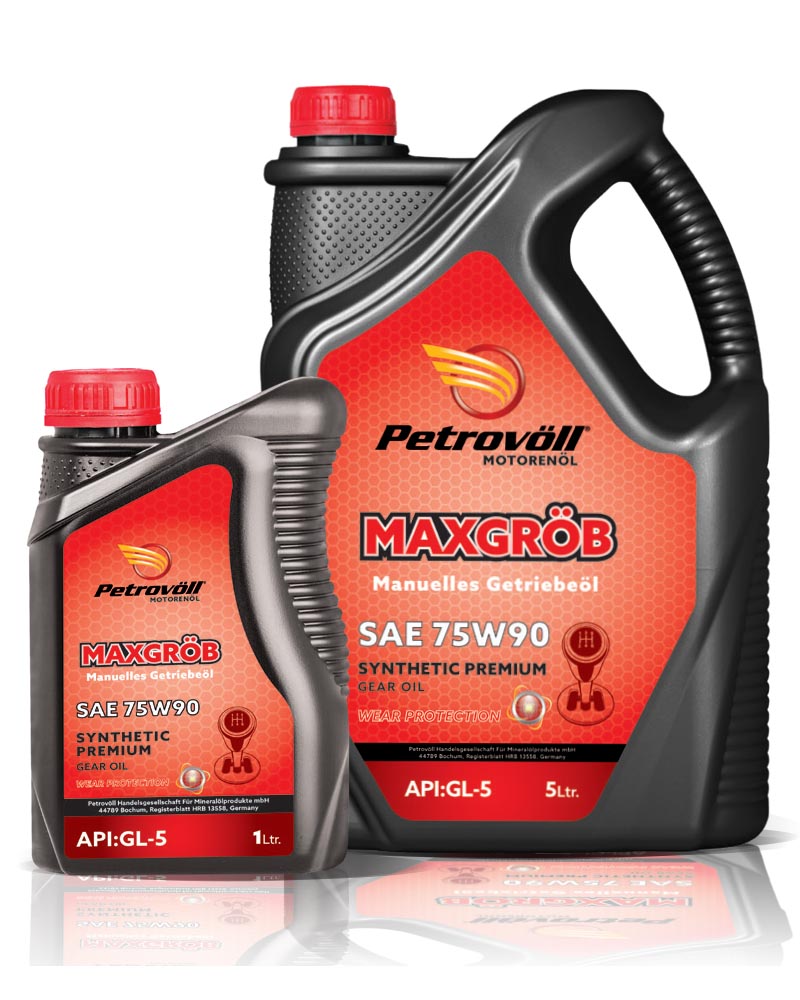 SYNTHETIC GEAR OIL
Petrovöll MAX-GRÖB Synthetic Premium Automotive Gear Oil is a synthetic based extreme pressure gear lubricant blended with premium base stocks and fully approved with MT-1 standard. It is formulated to deliver superior performance & protection in automotive gear applications and provide chemical & thermal stability over a wide temperature range under extended drain operation. It can be operated at low temperature and offers excellent protection from rust resulting from water contamination and wet conditions.
PERFORMANCE LEVEL
Meets and exceeds the requirements for:
API GL-5 Level, US Military Specification MIL-L-2105D, EATON Axle Division Bulletin 90-104
BENEFITS AND ADVANTAGES
Maximizes equipment life
Protects against rust, corrosion and provides a high level of oxidation protection
Delivers outstanding performance against low speed/high torque wear
Delivers smooth and easy gear changes
Packs: 1L, 4L, 5L, 20L and 208L Drum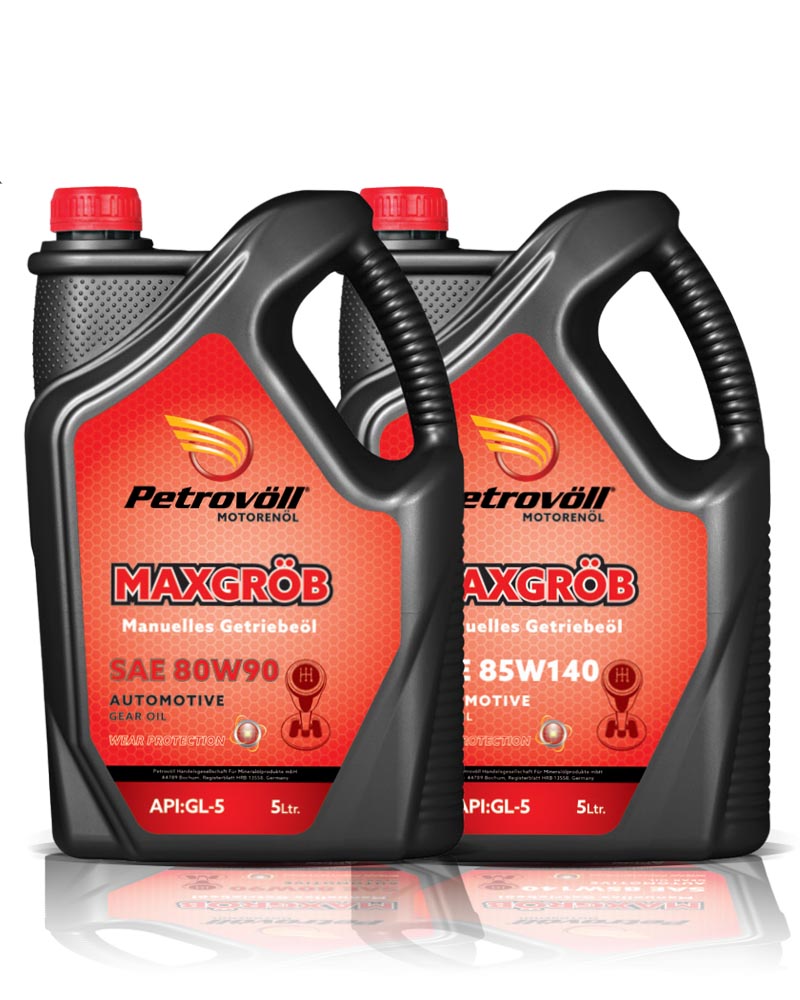 GEAR OIL
Petrovöll MAX-GRÖB Automotive Gear Oil is a high quality automotive gear lubricant that contains sulphur phosphorus EP (Extreme Pressure) additives, which provide an extremely high level of chemical and thermal stability. It is resistant to high oxidation and ensures smooth gear changes and reliable operation. It is formulated to minimize thermal degradation, staining, rusting & corrosion and is highly recommended for use in synchromesh transmissions as it provides extra protection for severe loads.
PERFORMANCE LEVEL
Meets and exceeds the requirements for:
API GL-5 Level, AGMA-250.04; David Brown-Table M; ARAMCO-26 SAMSS - 045
ALSO AVAILABLE
SAE80W90 - API GL-4
SAE85W140 - API GL-4
SAE90 - API GL-1
SAE140 - API GL-1
BENEFITS AND ADVANTAGES
Offers full protection for transmissions with bronze components
Protects against rust and corrosion
Saves energy and provides excellent wear protection
Delivers good noise reduction
Ensures smooth and easy gear changes
Packs: 1L, 4L, 5L, 20L and 208L Drum